Installation Instructions
Download the Detailed Download Instructions, which includes step-by-step instructions and illustrations. The Update process should take about 5 minutes.
Download the appropriate software file for your truck from the selections below and copy the file to a USB drive. 
From inside the truck cab, insert your USB drive in the truck's USB port. (See instructions for exact location.)
Press <Menu> on the display controller, then select <Settings>, then <Updates>, then <Check For App Updates>, then <Install Update>. The display will load the latest update from the USB drive you inserted.
Once you see the message "Update Complete, Cycle Key", turn the truck ignition key to the Off position and then back to Acc or Start. You're done!
If you have any questions at all, contact Autocar Solutions via the green diamond on AutocarTruck.com or click here: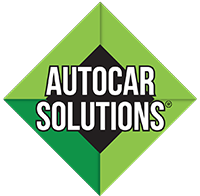 ACX Display Software V2.1.1.9
10/8/2019 2:45:17 PM
Release Notes:
- Corrected Lift Axle output status on schematic page
- Implemented new ODO utilizing SPN 84 and our own distance measurement
- Retooled ND gauge data to fix bugs that would incorrectly display gauges
- Added Air Filter Gauge option - auto detected on input
- Download size: 21.6MB
ACX Display Software V2.1.1.9
Download
---