Alternative-Fuel Options that Meet the EPA's Phase 2 Program Mandate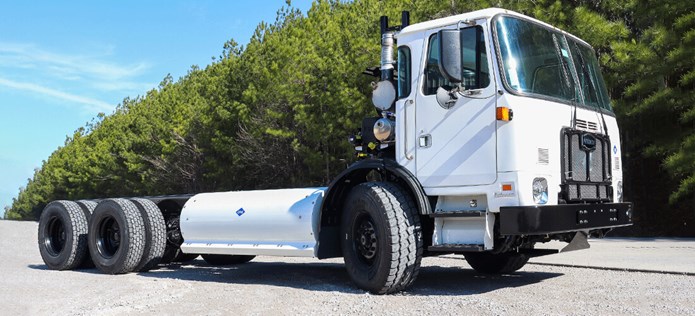 Get Ready for the EPA's Mandate with These Smart Alternative-Fuel Solutions
From compressed natural gas (CNG) to electric vehicles, Autocar already leads the OEM (original equipment manufacturer) industry to innovate alternative-fuel options. To that end, Autocar continues to develop practical solutions to help vocational truck customers meet the Environmental Protection Agency's (EPA) Phase 2 Program's guidelines.
To comply with the Phase 2 Program, vocational vehicles must cut carbon production and fuel usage by up to 16 percent, compared to the guidelines in Phase 1. The program calls for changes among medium- and heavy-duty trucks to decrease carbon emissions and boost fuel economies.
Developed by the EPA and the Department of Transportation's National Highway Traffic Safety Administration (NHTSA), this program created a comprehensive national initiative to tackle greenhouse gas emissions in medium- and heavy-duty trucks and addresses global climate change challenges. Phase 2's design slashes carbon contamination from medium- and heavy-duty trucks by 1 billion metric tons, which equals a year's worth of greenhouse gas emissions from all Americans' use of power and electricity.
Autocar's CNG Garbage Trucks Reduce Emissions
Autocar continues to invest in developing innovative and effective alternative-fuel solutions such as CNG conversion. In 2004, Autocar crossed the "go-green" finish line first as we introduced our ACX CNG cabover truck, outpacing our competitors by three years. CNG, widely available in the United States, is among the EPA's approved alternative fuels. CNG burns cleaner than diesel, decreases carbon emissions by 16 percent, and saves 30 to 50 percent in fuel costs annually. With more than 8,000 CNG trucks using the Cummins fourth generation of CNG engines in operation, Autocar proudly continues to offer this game-changing alternative-fuel option to our customers.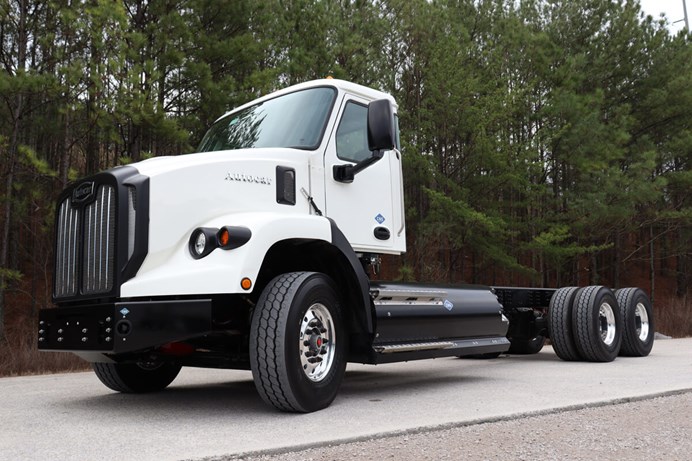 Autocar's Proven Alternative-Fuel Results
With EPA's Phase 2 Program quickly approaching, fleet operators must make intelligent decisions about alternative-fuel options Autocar has helped our customers gear up for the mandate to slash carbon emissions by introducing yet another EPA-friendly alternative-fuel option, the E-ACTT electric truck. This emissions-free, all-electric terminal tractor will reduce fuel consumption by 24 percent starting in the model year 2027, making it a great terminal truck option for companies (especially in California) looking to help reduce their carbon footprint.
Meet Your Alternative-Fuel Goals with Help from Autocar
Turn to Autocar, the No. 1 leader in CNG, to get help meeting your Phase 2 Program goals. Click here to find out how we can help you.
Sources
https://www.c2es.org/content/regulating-transportation-sector-carbon-emissions/
https://www.autocartruck.com/blog/alternative-fuel-options/
https://nepis.epa.gov/Exe/ZyPDF.cgi/P100MLQF.PDF?Dockey=P100MLQF.PDF
https://www.autocartruck.com/cng-advantage/
https://www.autocartruck.com/blog/alternative-fuel-options/
https://www.epa.gov/regulations-emissions-vehicles-and-engines/proposed-rule-and-related-materials-greenhouse-gas
https://www.epa.gov/renewable-fuel-standard-program/alternative-fuels
http://newsroom.trizcom.com/uploads/05-12-2021-Autocar-LLC-Launches-the-E-ACTT-an-Emissions-Free-All-Electric-Terminal-Tractor.pdf