Alternative Fuel Options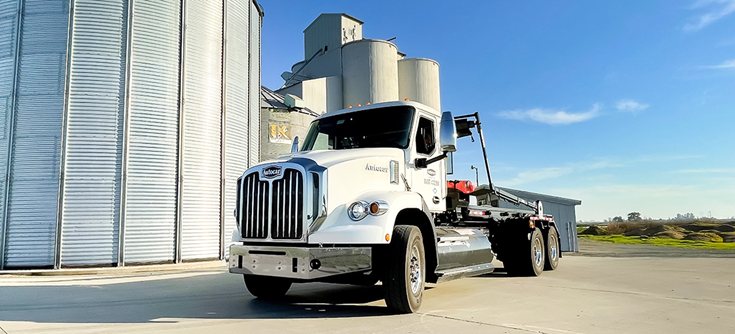 What Do We Mean By "Alternative Fuel Options?"
When Louis Semple Clark first built Autocar No. 1, he assembled it with a single-cylinder gasoline engine. But even in those days, there was a need for alternative fuel options, specifically electric trucks. So, in 1923, America's first electric trucks carried the Autocar brand. Dubbed the E1 and E2, these trucks carried the Autocar brand on the first innovation with alternative fuel options.
Alternative fuel options can help power vehicles more efficiently than either gasoline or diesel fuel. Furthermore, many of these less traditional fuels leave the air cleaner. The Autocar-brand trucks have long included environmental consciousness and innovation. And today's Autocar trucks carry that commitment into the future.
Examples Of Alternative Fuel Options
As mentioned above, electric trucks sported the Autocar brand nearly 100 years ago. Today, electric vehicle sales continue to rise. However, electric vehicles are just one example of an alternative fuel option. According to the EPA, alternative fuel options include:
Hydrogen
Natural gas
Propane
Alcohols (ethanol, methanol, butanol)
Vegetable Oils (biodiesel)
Waste-derived oils
Alcohol fuels like ethanol have renewable agricultural sources. They also produce fewer greenhouse gases than either gasoline or diesel. Vehicles powered by electricity do not give off noxious tailpipe emissions. A process called esterification converts vegetable oils like soybean oil into biodiesel fuel. And, natural gas, often called compressed natural gas (CNG), has ready availability right here in the U.S.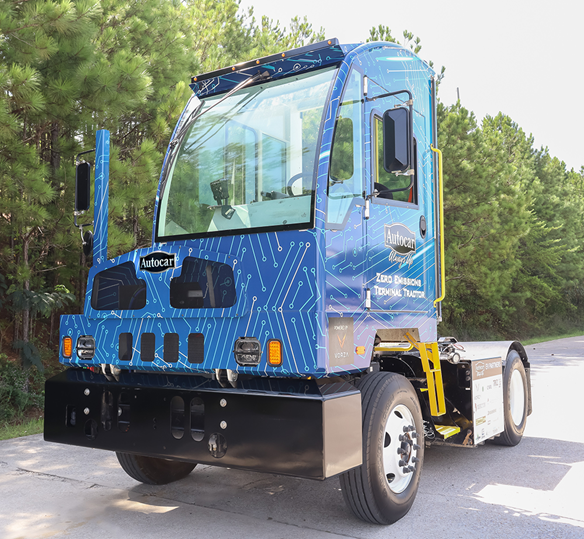 Autocar's Further Innovation into Alternative Fuel Options
As of 2021, Autocar's ACTT severe-duty terminal tractor has an all-electric version. Thus, the E-ACTT represents Autocar's next foray into a greener, more BADASS production of alternative fuel options. Furthermore, we intend to actively participate in the nationwide initiative of reducing emissions by 50 percent by 2030.
But did you know that Autocar has employed compressed natural gas (CNG) vehicles since 2004? Autocar was three years ahead of the competition as the first OEM to offer a CNG cabover truck. Autocar identified our customers' need for greener solutions and we delivered. CNG offers a more affordable alternative to diesel and gasoline. The savings associated with CNG are real. According to the U.S. Department of Energy, refuse fleets using CNG saved an average of 50 percent on fuel costs – that's an annual savings of $13,000 per truck. As another advantage, CNG gives off less particulate matter than other fuel options. It burns cleaner than either gasoline or diesel.
Autocar's BADASS DC-64 severe-duty conventional truck can operate under alternative fuel options. It carries a Cummins ISX12N engine. This engine uses CNG instead of gasoline or diesel. As a result, it cuts smog fumes by roughly 90 percent.
Autocar can customize your DC-64 to fit vocations such as:
Refuse roll-offs: DC-64R
Refuse rear loaders: DC-64R
Concrete mixing: DC-64M
Concrete boom pump truck: DC-64M
Dumping: DC-64D
Learn More About Autocar's Alternative Fuel Options
Autocar has resolved to incorporate more alternative fuel options into our wheelhouse. Click here to find out how we can help you.
Sources