There's Power in Change: Autocar's New Electric Terminal Tractor, the E-ACTT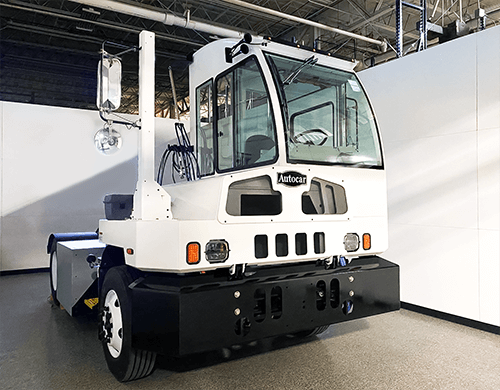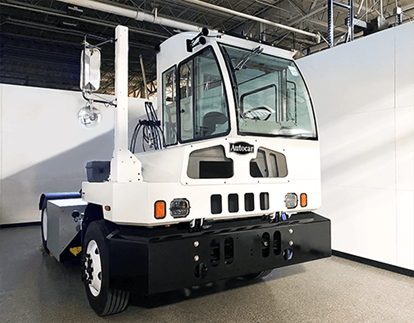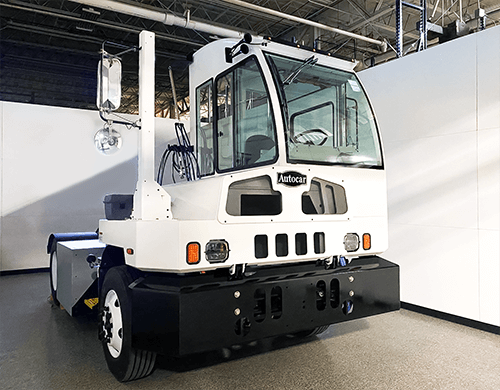 We had the chance to sit down with Mark McGrew, Autocar, LLC's director of EV business development, to talk about the new E-ACTT. Autocar introduced its emissions-free, all-electric version of its ACTT terminal tractor, the E-ACTT in spring of 2021.
There's power in change. Make the switch. That's the new slogan for Autocar, LLC's E-ACTT, the new all-electric terminal tractor.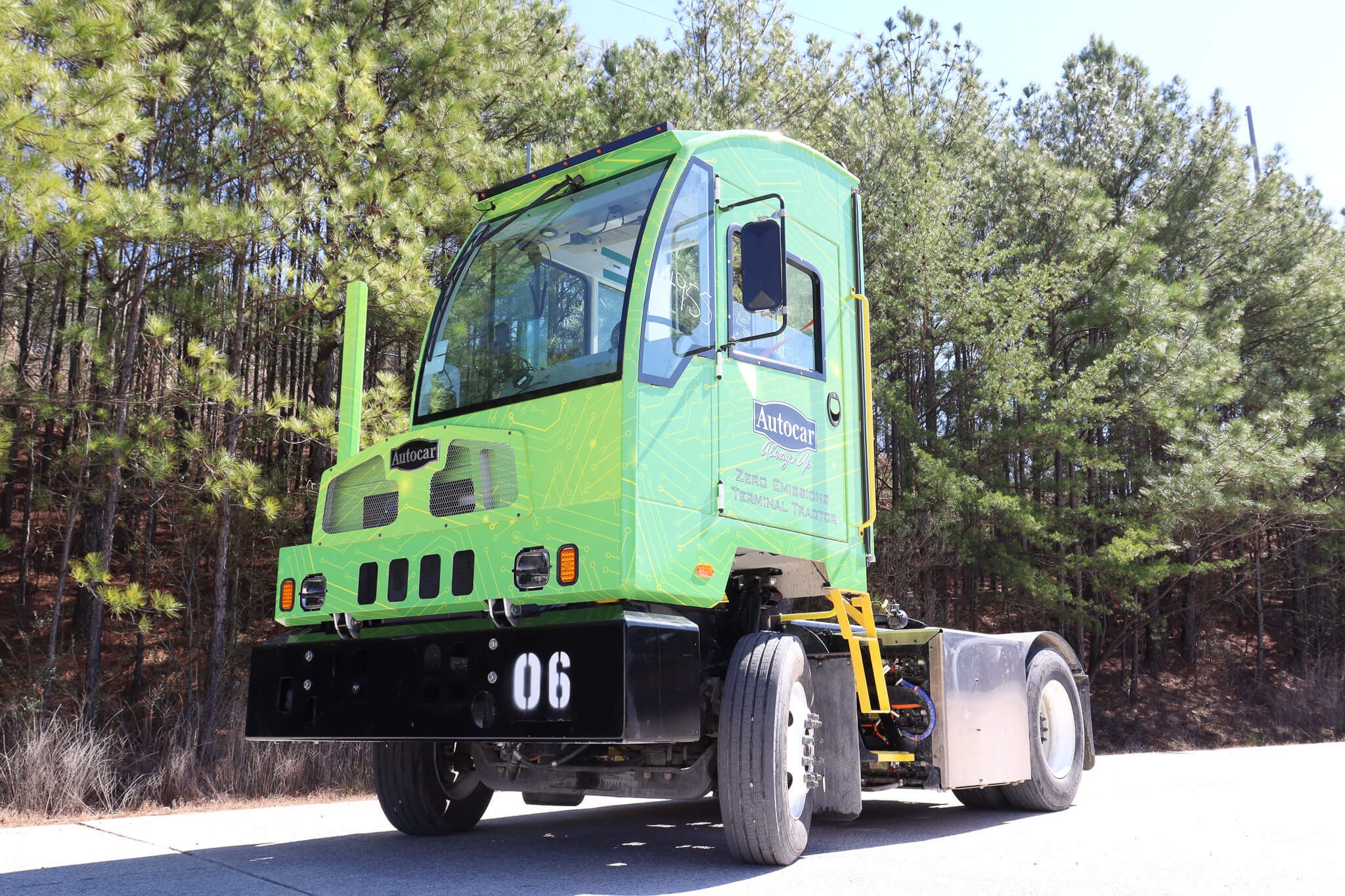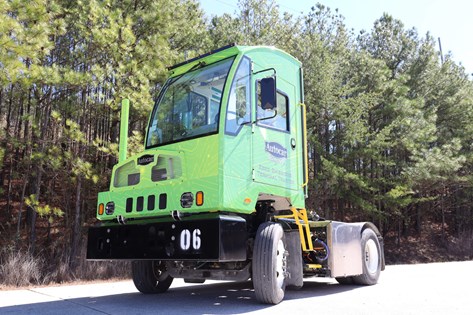 The E-ACTT, now available for immediate terminal tractor sales, is a purpose-built terminal tractor designed to help truck fleets meet regulatory mandates for the vocational truck industry by reducing fuel consumption by an estimated 24% by the model year 2027 and, in California, to transition diesel trucks to zero-emission trucks. The E-ACTT gives companies concerned with Environmental Social Governance (ESG) alternative fuel options.
How does the E-ACTT do it?
The Autocar E-ACTT produces no emissions and requires less maintenance which results in lower costs. The E-ACTT is every bit as powerful, productive and rugged as the diesel version. It is a purpose-built battery-powered terminal tractor designed for maximum uptime through Autocar's total OEM solutions, reliable performance and serviceability.
Two E-ACTT demonstration vehicles will be making the rounds at trade shows in 2022 to give potential buyers a chance to see the terminal tractor up close, said McGrew.
"Terminal tractors are the perfect application for electrification because a high majority of these don't ever leave the property unlike a long-haul truck that might spend 500 miles out on the road in a day," McGrew says. "The terminal tractor industry is completely different. If they're leaving the property, it's a very short stint."
The E-ACTT is designed specifically for spotting trailers and containers at distribution centers, warehouse/trucking yards, industrial operations, distribution centers, warehouses, intermodal/rail terminals and port terminals.
Simplification in Infrastructure
Infrastructure in the case of terminal tractors is relatively simple. Outside of mammoth organizations, most fleets only have a handful of trucks at one site, McGrew says. So, there is no need to convert an entire facility to accommodate these terminal tractors.
Autocar leadership chose to use the North American standard, CCS, for its EV charging. CCS  stands for Combined Charging System, allowing universal charging options for the electric vehicle. That choice makes choosing the E-ACTT for terminal trailer sales an even easier decision to make.
"One of the big advantages with using the CCS is that as companies adopt electric terminal tractors and then expand their fleet with more electric trucks, then they can use the same charger for all of their vehicles," McGrew says. "That was a very strategic choice Autocar made, and it sets our E-ACTTs apart from the competition. In some cases, other OEMs use proprietary charging, which means if you buy their truck, you have to buy their charger, too."
Electric terminal tractors can operate anywhere from 15 to 22 hours on a single charge, McGrew explains. If trucks are charged during a lunch break or shift change, then those trucks can be 24/7 operational, he adds.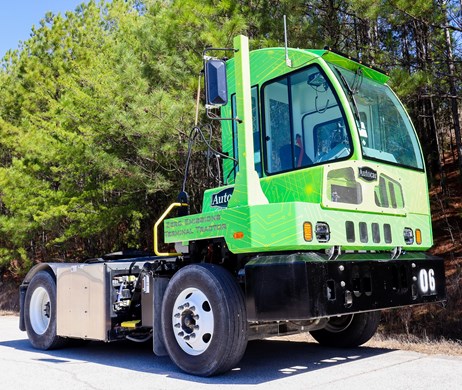 E-ACTT Sustainability Efforts
Many potential owners are looking to the E-ACTT as they try to be more sustainable, says Mark Aubry, general manager terminal tractors. For many operators, there are governmental mandates they must meet for alternative fuel-operated vehicles, he says. This is a great option for them, as well as for those corporations concerned with ESG.
"The E-ACTT is an easy entry point for owners and corporations, alike, that have ESG goals," Aubry says. "Many trucks operating on longer miles are not ready for the alternative fuel option of electrification yet. However, Autocar makes it seamless for owners and fleet managers to start their carbon reduction efforts and start reducing those overall numbers toward their initiatives with the E-ACTT."
A perceived issue for some potential owners is the cost of buying and operating an electric terminal truck, McGrew says. But, for those operators who have to meet the environmental regulations, this is a great strategy to get started on those initiatives.
"I think that's the offset to a cost increase because you can start making an immediate impact today on your carbon reduction goals," he says. "And the beauty of the E-ACTT is that you are going to see potential maintenance savings, reduced fuel costs and productivity increases versus using a diesel-operated terminal tractor."
Early adopters of the E-ACTT could be any number of vocations, but McGrew anticipates distribution centers, especially those in the food and beverage industry, as well as freight carriers may be the first companies taking advantage of the new electric vehicles.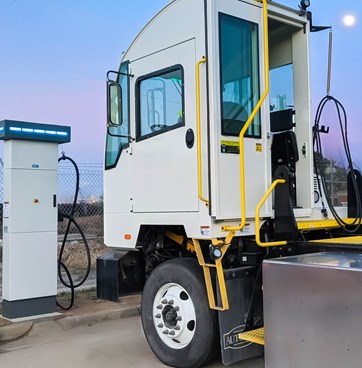 More Terminal Tractor Selling Points
The E-ACTT uses about 85% of the same materials as the diesel terminal truck, which has had great success and continues to gain market share, Aubry says. One reason for the yard truck's popularity is the comfort of the cab.
"The drivers get the same exact cab in the EV," Aubry says. "When it comes to owners looking for driver acceptance, they can get into a vehicle that they're already used to driving and everything is the same. The controls are the same, making it an easier adoption for drivers. Historically what happens is that competing OEMs try to make the electric vehicles look and feel different and Autocar is trying to keep that creature comfort standpoint – because we already know operators love our terminal tractor. This is a huge plus for us."
McGrew says potential buyers can schedule an opportunity to test-drive the E-ACTT and experience how it works firsthand. Right now, there is a high demand for the electric test vehicles as fleet owners make their purchasing decisions for 2023. He encourages anyone interested in scheduling a test drive to get it on the books now.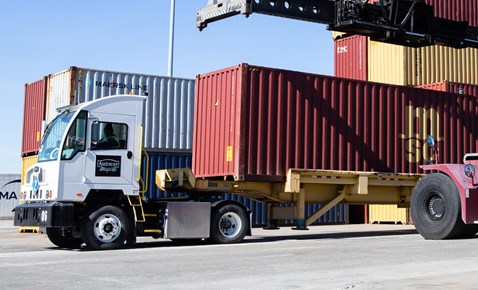 Supporting Details for Terminal Tractor Sales
With the help of Vorza's electric fleet vehicle development team, Autocar Truck worked to create an electric powertrain capable of handling the demands of a terminal tractor in container handling and semi-trailer yard spotting. The Autocar E-ACTT is also equipped with telemetry/diagnostic system specifically designed by Vorza for severe-duty applications. The leading-edge temperature-controlled lithium-ion battery technology and charging system in the E-ACTT terminal tractor create minimal operational disruptions, similar to their current diesel counterparts.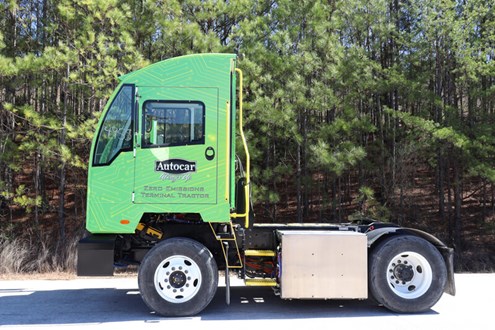 Autocar's E-ACTT terminal tractor's features include:
Telematics allowing each tractor to predict when maintenance is needed
Integration of high quality, off-the-shelf components
The tallest, widest, deepest cab and door combination in the industry
Premium cab noise and temperature insulation and matting
A robust hydraulics system with fast up/down speeds
Easy ingress/egress
Tractor-trailer auto-lock system
Exclusive four-point premium cab air suspension
CCS-1 Compliant DC Fast Charging
Liquid Cooled Batteries
Up to 210 kWh modular battery packs
Up to 22 hours runtime on single charge (depending upon location, vocation and driver)
Cradle design for ease of maintenance
Auto shutdown
Cab preconditioning
Auto shift to neutral
Cab mounted charge status indicators
Nationwide Autocar network for service support
To learn more about the E-ACTT terminal tractor, visit AutocarTruck.com/ACTT/EACTT.
Sources: