Eagle Intermodal Revamps their Terminal Tractor Fleet
In January 2016, Eagle Intermodal stepped up their efforts to revamp their terminal tractor fleet. We worked hand-in-hand with their team to custom 6 new terminal tractors, and since then both their operators and managers have expressed how our trucks have had a positive impact on their business.
"Our trucks take a beating in this industry, and we have been thrilled with the performance and durability of the steel cab and frame on our 6 Autocar terminal tractors so far. Our drivers appreciate the larger cabs as well. Whenever we need it, Autocar Solutions has quick and easy technical support. We've been really happy with the switch to Autocar." – Elvin Walt, Eagle Intermodal Maintenance Manager.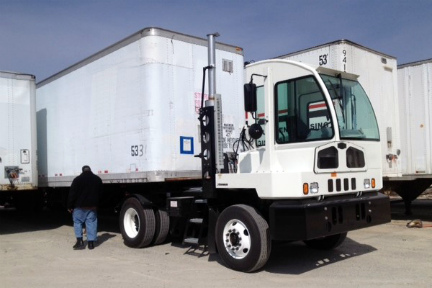 Eagle Intermodal Services is a leader in the intermodal industry and has built an impressive reputation by providing quality service. EISI (Eagle Intermodal Services, Inc.) began in 1903, in a barn located in the center of the Eastern Washington city of Wenatchee. Since then they have grown into a nationwide industry leader. View Website